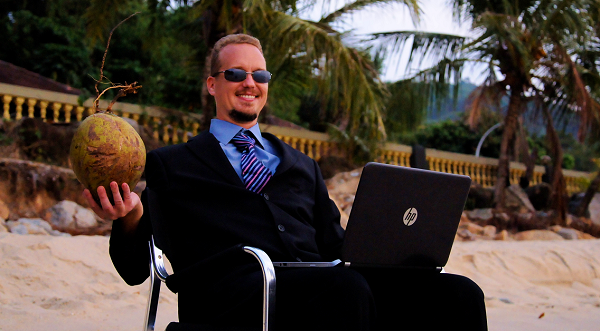 Hello, I'm Dr. Mike. I code from a beach and enjoy my freelancer life to the full thanks to the success I met as a freelance developer/inventor/consultant online and IRL. My experiences are summarized here. I have described each step of my journey in detail to help you figure out how to start freelancing.
I created this site to help you with the job of your dreams: a location-independent freelancer. Unfortunately, the gig industry is very competitive! To make you shine like the sun, CoachLancer offers free tips, freelancing hacks, and guides to:
1. Learn how to start freelancing and start right
Instead of making all the beginner's mistakes, get started faster with tips from old pros. You can make it to the top as I did in just 1 year – or even faster!
Build a plan that lasts as long as you want to freelance.
3. Learn from other freelancers' trial and error
Not everyone needs to fail in everything before success becomes real. Learn from those who have tried and failed (many times!) before.
If you're already in the freelancing business, find your own way to get better clients, increase your rates, and propose better and better deals to your clients. Go big globally!
5. Lead the freelancer life you always dreamed of
See what it is like to live a dream on an island of coconuts before you jump off the cliff and leave your day job.
Follow me on LinkedIn to see my latest tips. Let's get you some coconuts!