CTO-as-a-Service is something rather new and you could easily say it is a niche industry. In this article, I explain my perspective on what it is and how I manage to juggle such a tricky job as part of my offering as a freelancer.
Without repeating too much about the same background here, to understand this article please go through my previous post about wearing many hats. That was one of my near-miss cases of getting too busy to do things properly. Besides CTO-as-a-Service, I also do freelance work as:
Software developer
Technical consultant
Inventor
Consulting professor
Startup co-founder
Additionally, as any other freelancer, I also develop some products and services of my own with the non-existing free time that I have, and I do my accounting on Sundays as any small business owner. CTO-as-a-Service is one of the services that I offer.
Staying versatile and flexible means I can quickly turn into another mode of working for a new client, even if I'm in the middle of ongoing projects without causing any negative impact on the old clients. (Well, except that one insane month I just mentioned. But I learned from it.)
What is freelance CTO-as-a-Service?
If you put the keyword "CTO-as-a-Service" on Google search you will find about ten thousand hits, only. It's a niche industry. The basic plot is that if you're a business owner of a small or mid-size enterprise or a startup founder and you have a good reason not to build an organization capable of creating amazing technology, you could subscribe to a well-defined service instead. CTO-as-a-Service, obviously.
You can expect that everything technical will be taken care of. CTO-as-a-Service can be a good way to go instead of trying to find a permanent CTO to take care of the technical bits. There are a few reasons why it makes more sense to get a CTO-as-a-Service rather than a conventional CTO. Whereas both are great at getting the technical parts done correctly, there are a couple of basic differences:
Career CTOs tend to work as part of larger organizations, CTO-as-a-Service matches better with small organizations.
CTO belongs to your organization, CTO-as-a-Service does not.
Finding and hiring a CTO can take a long time, but CTO-as-a-Service is ready to jump in and is limited only by availability from other projects.
CTO can be your top developer promoted within your existing organization, CTO-as-a-Service is always an external resource.
When the CTO is no longer needed, your own CTO must be treated as an employee or business partner, whereas CTO-as-a-Service is bound by just a service contract, or similar.
In a case of a startup, CTO is most likely a co-founder too, but CTO-as-a-Service may not need to be. Of course, it could be the case that the CTO-as-a-Service becomes your conventional CTO if things work out and business scales up but that is a rare almost theoretical case.
When a CTO is gone, he/she is gone. CTO-as-a-Service might offer better protection in terms of hand-over when the collaboration is coming to an end. It might not even depend on one particular individual for example in case of sickness being the reason.
What is common to both CTO types in a small organization is rather easy to define. It is a long list. The CTO will:
Help with formulating the company's vision.
Develop technical roadmaps.
Come up with ideas from the technical perspective to improve and make the company's innovation world-changing, yet realistic.
Evaluate the organization's technical capability.
Evaluate the current state of the products or services.
Take care of all technical documentation.
Secure the company's intellectual property.
Organize all technical work processes (development, maintenance, and support).
Select the tools for technical work.
Help keeping development costs reasonable and support budgeting.
Develop core parts of the product (in case of a specialist CTO… a good generalist might take a more supervisory role.)
Take responsibility for all technical failures and find solutions to them (which can be technical or organizational).
Many times the life of a CTO is exactly like The Life of an Engineer but should only be routine to the bad ones. I believe (or hope) that the good ones can foresee most of the technical troubles that may happen and take care of the root causes in advance.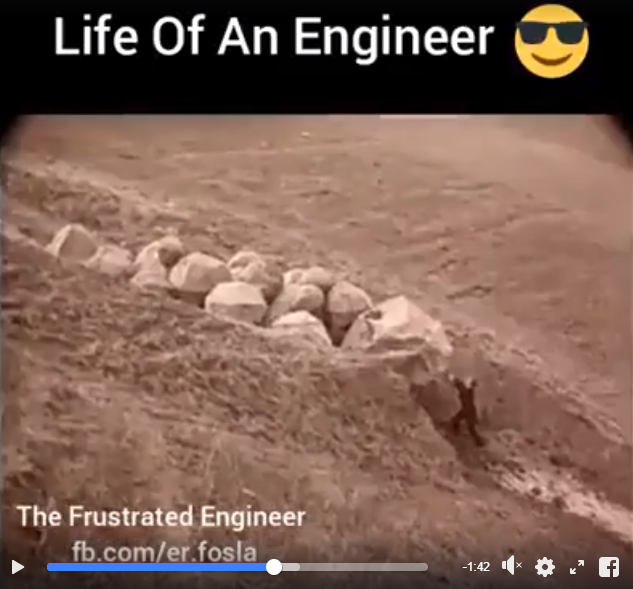 No point doing CTO-as-a-Service if your life is like this engineer's life. (I, myself of course am just half-engineer, by the way … and half-scientist … and half-professor… wait how many halves have I got? Well, my point exactly.)
Additionally, a good CTO brings in a lot of soft value too, namely:
Take technical leadership which is especially important for young business owners and startup founders
Create PR value that helps winning first customers, secure funding, etc. activities that require confidence.
Support hiring new technical staff.
Handle external collaborations that are technical in nature.
I think you get the picture. CTOs' ToDo lists get pretty long. Next, let's go through what this means for the different types of customers more closely.
CTO-as-a-Service for small businesses
For the business owner, CTO-as-a-Service makes sense, especially when you have an idea on how to expand your offering to your existing customers that you know well and they trust you as their vendor, but your organization is not capable of executing that expansion well.
This is a smart move especially if there is some business risk involved. Maybe your new product doesn't fly and the CTO you hired would need to be laid off. Perhaps it is not only one person you'd need to hire. In case of a business failure you'd have an entire department within your company to be cut off even if they did their parts well, or even better than well.
In case your business expansion succeeds, it is not very hard for your CTO-as-a-Service to find a good way for the scale-up phase. You will get milestones, budgets, and extra support for finding the best people in the field to get the job done.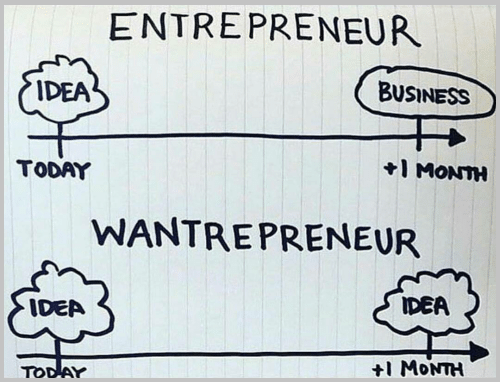 It's always a pleasure to work with people who know how to grow their business. CTO-as-a-Service can be a great way to get things going with speed.
A short example experience that I have is the case of developing a Kinect game platform for a company that sells different kinds of trampolines. The company's CEO had an idea of selling a game as a platform (a brand new digital product) to supplement their traditional offering (physical products). He had a great idea-level match with 3D sensors that I specialize in and conventional trampolines.
When I heard about this project, I was totally sold from the beginning, it was simply too cool for me to miss! The development was of course something I didn't need much time for. So before the project was even officially concluded, my customer was already selling the product! That's a great example of business expansion enabled by CTO-as-a-Service, with fabulous execution by the business owner.
CTO-as-a-Service for startups
For startup founders, this CTO-as-a-Service is especially a good choice when you're uncertain about the whole business plan and mainly want to make it to Base 1 without a heavy commitment on a business deal with any partner yet. Also, CTO-as-a-Service is a great choice if your business and organizational growth plan don't involve an in-house technical team, at all.
Going by CTO-as-a-Service is a lot more affordable than hiring people… or if even hiring individual freelancers and managing them yourself. What better way to get your product in the hands of your customers than spending some days with someone who can get the entire job done up to the highest standards. Then you just pay.
In some cases, there can even be deals outside normal cash-based contracts, such as revenue share and equity, but such things need to be defined really well to keep both sides happy about the deal.
In general, regardless of your role as a business owner or a startup founder, there are commonalities in the scope of CTO-as-a-Service work for both customer types. Also, conventional CTOs are great at engineering… and less confident in figuring out all the uncertainties.
A good CTO-as-a-Service would work with you to define your product and in the best case improve your own plan with it, simply because of having a deeper background in technology, technical specialization, understanding of technology trends (and possibly some ability on predicting future trends) and even pure innovation capability. Many techies have even crazier ideas than businessmen!
Often pure technically oriented ideas don't work out as business ideas as they might be cool but mostly useless, but in the intersection of both worlds, something really unique might emerge.
(A bad example of purely technical innovations is "The Ohm method" for frying sausages that was almost a legendary innovation in the early 2000s in Finnish engineering student circles. Only engineering students would think it was the greatest idea ever.)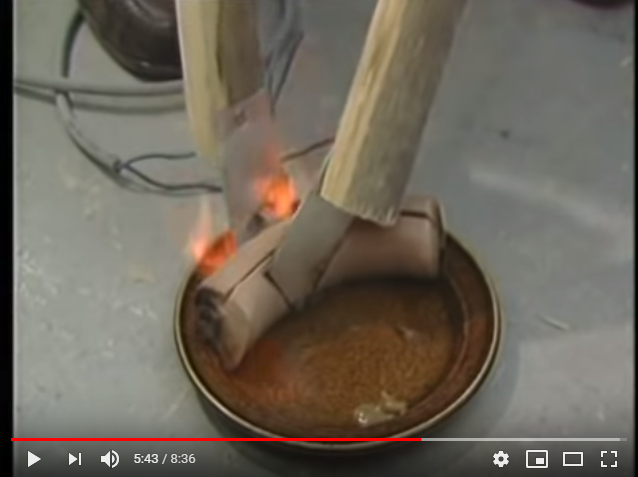 Purely technical ideas may not be the best ones for your business. A sausage fryer made of construction site equipment didn't catch fire … but the sausage did! (Don't mind not understanding what they say, that's completely irrelevant. The action speaks for itself.)
What it isn't
There are some misconceptions to be clarified, especially for the client side. CTO-as-a-Service is not something you just subscribe to and expect some great technical thing to be conjured out of thin air. You would still need careful budgeting and contracting which both are something CTO-as-a-Service can help you to do. The work mode is very collaborative.
If you're trying to build a sustainable product or service, need an organization of your own to make it happen, and attempt to scale up quickly in terms of business, it is better to get a conventional CTO to handle things from the beginning. It gives you a positive dependency relation both ways, whereas someone doing CTO-as-a-Service is around only until the contract has been fulfilled, and not a second longer. Unless there is a new contract.
If you're a startup founder, be sure not to hire anyone offering CTO-as-a-Service without actual startup experience. That guy wouldn't be any more useful to you than an ordinary developer that you'd need to manage closely. The remaining sections of this article cover the parts that come on top of getting the technical things done right.
My version
The way I provide CTO-as-a-Service differs slightly from the conventional way. I weigh innovation very heavily and I tend to have a rather high level of involvement from the beginning. If you're looking for good engineering only, or if you're happy with slow careful steps one at a time, no point asking me. My ludicrous speed has been seen as a real kickstart for technical development. Also, my researcher background plays to my advantage in delivering great CTO-as-a-Service.
Let me give a few examples. These are things I have done so far during my first year of freelancing (and keep in mind that CTO-as-a-Service is just one of my overall professions):
Did research on the state-of-the-art technology and came up with a unique technical approach.
Fine-tuned the above-mentioned innovation for one full year to perfect it for actual use.
Documented the above-mentioned innovation and wrote a patent application for it.
Developed a demo version of a product in one month when the founder's estimate was three.
Defined two pathways for a company to develop their game platform: a) fast, easy, affordable, and b) slow and expensive but completely unique, which set the company's product development on a realistic path.
Polished demo presentations of several startups to make them understandable and truly cool.
Assisted in making pitch decks. Many times.
Stayed in touch and helped define the best approach with a startup founder for a year before any technical work started.
Did comprehensive evaluations of technology platforms for a couple of companies to minimize their development costs.
Made numerous demo videos together with startup founders.
Joined a startup founder in the participation of an event to present a demo and provide PR support (which took only a couple of flights for me).
Found, hired, managed, paid, and took over the results of numerous other freelancers doing parts of a product development project.
Consulted with various headhunters about how to find people with specific profiles for hire.
Pulled some strings to get my client an opportunity to pitch to investors.
Worked in my home office with a startup founder coming from the other side of the world for a month.
The last bit is no joke. The guy stayed in our guest room… which lead me to think I should call this site, not CoachLancer but CouchLancer!
Let's mention at this point that doing all of the above has been crazily fun! The work is so variable and full of challenges. I've come to think of it as my second nature or perhaps it might have become the first, by now.
It's an experience industry
One might not think like this but actually, this CTO-as-a-Service thing is also about customer experience, like many other freelancing services the people offer. This side is undervalued and definitely underdeveloped in many freelance software developers' offerings. See Why and How New Freelancers Keep Failing, Part 1: The Developers for examples.
It is one thing to sell one hour of your work for $50 for making a bug fix. The client won't care who does it, as long as it gets done. It's an entirely different game when you work on a level of implementation of business plans, which is what CTO-as-a-Service basically is.
It's never only about getting the client what they want. They'll say "I need app X, can you develop it?" Of course, you can. To be realistic, for developing almost any kind of software app using almost any of the popular technology stacks there are a million freelancers capable of getting the technical job done well.
When specializing closely to one stack, there are still thousands of other developers like you but for the client working with you it is a great worry-free experience or a nightmare to forget, it makes all the difference. It's not only about programming. The closer you get to the CTO level of offering, the more important understanding customer relations and business development become.
Let's be clear. CTOs are those you need to trust with all of your company's technical assets and intellectual property. That can easily define much of the business! Then, how can you reach such a level of trust when your CTO-as-a-Service job scope basically says "hey I can jump in and take care of all of the technical bits" in a way that looks credible?
I have a few tips there:
Build trust
Create realistic expectations
Deliver more than the expected
Be transparent about technical uncertainties
These tips apply pretty well to freelancing in general too, but there is a twist in the case of CTO-as-a-Service.
First, trust-building takes a little patience to get things going, to be honest. This inevitably involves a lot of communications, video calls being the best approach. Being an anonymous nickname with text-only chat messaging will never get you anywhere as a CTO-as-a-Service offering freelancer, that I guarantee.
Physical meetings are way better than video. Working in the same office for a while is best when you can go for lunch together and get to know your client's style in working and communications that help in all aspects of the job. Get to know your client first a bit. I need to get a clear idea in my head about what I can do for my client before we even discuss the business side of things.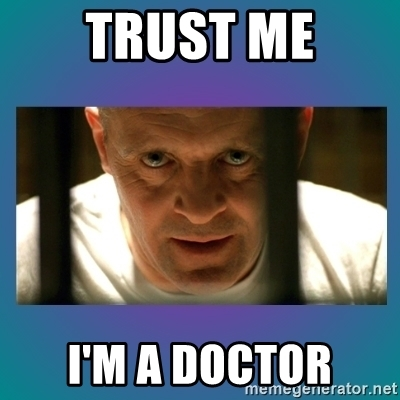 I've never needed to pull my doctor card for getting clients. That's because I fear doing that without doing all the nicer things might turn out to be just a slightly more positive experience than having a chat with Dr. Lecter.
Second, keeping expectations realistic is the one thing that others expect in a CTO of any kind. I've worked with some CTOs, especially those of startups, experienced and inexperienced, a common thing that I see causing constant trouble to the one in charge of the business side of things is realism. If the CTO says this something is going to cost $25-30K, it cannot cost $31K.
All these finance-related things get critical in all CTO-as-a-Service jobs since they set the pathway to the rest of the business for big parts. You just don't get a second chance in guessing budgets, which means you have to do more work upfront to make sure estimates are realistic.
Third, it is good to deliver more than expected. It can be as simple a thing as hiring a professional designer to create stunning visuals for a pitch deck whereas your client didn't ask for it, or adding a feature to a software product not requested but definitely helpful. Sometimes, especially in this line of business, being the technical guy means you have a lot more responsibility than just a developer who simply builds some apps.
It is possible and often easier to deliver more than expected on the soft side rather than the hard technical side. In fact, it might even take less time. Also, you have a lot more opportunities to influence the company's technical roadmaps as well as business plans once your client sees your wide range of capabilities.
Lastly, being transparent about uncertainties is one of the greatest things you can do for a client. When done properly and professionally, it actually affects trust-building in a good way. It will demonstrate your ability to expect what the future brings to your client, both good and bad things.
This is something I have turned into a fine art over the years. Thinking through all of the things that could go wrong, picking up those things among them that will go wrong, and prioritizing all the risks by impact to the client has been part of my rather convincing approach in early discussions on new CTO-as-a-Service projects.
I did this once for a company that wanted yet another sports-related Kinect app to supplement their physical product offering. I was once again in contact with a small business owner and CEO of the company, whose ideas I got to listen to over Skype and by email over a period of three weeks.
After we got scoping done and sealed, we now had a spec of the product's first version, I spent two full days testing bottlenecks of the specific sports moves they required to be tracked by the product. I took great care of writing a very good proposal with budget options for a couple of variants of an MVP.
I quoted over €30K for the most likely variant, I listed all the things that could go wrong and what I expected to become bottlenecks in actual use which we could not test in the development phase. There were a lot of risks that I saw when I thought through everything and I also listed the conditions that would allow such a product to be built in an efficient way in the future.
The project never started because of having a too high technical risk. Yet, despite getting $0 pay for the investigations and research that I did for days, I was happy about gaining a good professional contact with a CEO of a company that might one day launch a very cool product. Some careful research and planning work is a prerequisite for the best projects in my experience.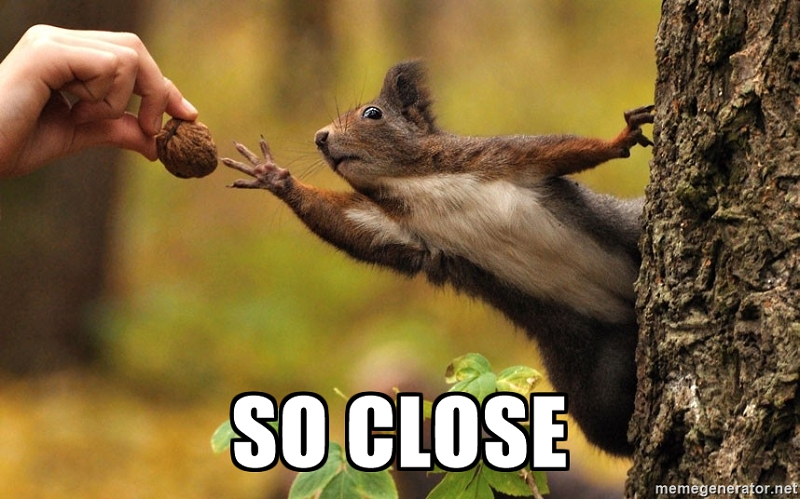 Missing days of work for a project that never starts is all too typical in the CTO-as-a-Service business. But it is my preferred way compared to starting something that will certainly fail.
Of course, you could say I'm not much of a businessman, giving an honest quotation and pushing a long list of uncertainties to my client. Certainly doing that produces a risk of not getting a new contract. Though, I'd say I prefer solving the overall technical problems in ways most people cannot imagine.
Also, I'm rather good at delivering CTO-as-a-Service, as I really don't want any contracts or payments for something that doesn't get off the ground because of technical challenges.
But here I'm not really asking your opinion, I prefer my way. 😉
CTO-as-a-Service… can you do it?
CTO-as-a-Service may sound fancy and lucrative, and it certainly can be a great way of earning big bucks when done right, given the complexity of a typical job. Are you planning on doing something similar? In that case here are a couple of questions that help you think straight and realistically:
Have you built a complete product on your own with all of its components (database, backend, frontend, UX design… all of it)?
Have you built multiple products/services in different technologies? (Just having made one is a good start, but …)
Have you done any work as a support engineer interfacing with end-users?
Do you have at least a basic understanding of intellectual property generation and protection?
Are you capable of architecting any kind of technical solution in your field on a high level even if you're not going to do all the footwork?
Can you manage technical teams that might have higher competence in a specific technology than yourself?
Do you work well with designers of any kind?
Have you run a company other than your freelancing business before, or been at least a co-founder of one?
Are you willing to meet people in person and work with them in the same physical place? (This can be a big challenge if you're used to online freelancing.)
CTO-as-a-Service is simply not a job for young freelancers. Experience is required. Very wide experience. If your answer is "no" to more than one of the above questions, I'd say it is better to gain more experience and try later when you're ready. Otherwise, you'd risk your career in doing something you're not yet capable of.
See your potential but hesitate to form your dreams into an action plan? Let me know and I'll get you started!